Click here for hospitality exchange info
To make a reservation, for deliveries or for an information, contact us by phone :
418-763-4247
You can also use our
email (info AT pepio.org)
(response delay : 2 weekdays).
Open to public from june 3rd, 2017 only. Please don't come earlier as we will not be available to help you
We are located in the village of Mont-Louis, in Gaspésie. Mont-Louis is on the northern part of the peninsula, in Haute-Gaspesie, between Sainte-Anne-des-Monts and Grande-Vallee. We are about 3km from the village, in the valley inland. You can use a search engine such as
open street map
to find the way to Mont-Louis and to the nursery.
350 rue de l'Eglise, Mont-Louis, G0E 1T0
From Mont-Louis, take Rue de l'Eglise until the stop sign. Turn right and cross the bridge. Immediately after the bridge, the Rue de l'Eglise merges with the Rue de la Rivière. Turn left. Continue until you see our sign "Pépinière des pionniers" on your right.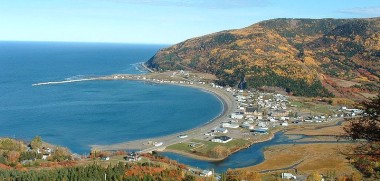 Hospitality exchange opportunities
** Nous parlons français, hablamos español, ni uzas esperanton.
Please check our host
profile on Helpx
if you would like to volunteer at our place. You can also find us at Wwoof Canada.
Write to us : info [at] pepio [dot] org
Call us : 1-418-763-4247